It may seem obvious, but having a strong resume is key to landing your next position. Think of it as your first impression, a summary of all you've done and the value you bring to an organization. Creating a winning resume takes time, but it's worth the effort, especially as technology evolves. These days, software bots typically decide whether you are qualified for a position long before an actual hiring manager ever lays eyes on your resume.
Research shows that when resumes are easy to read, concise, and well written, recruiters and hiring managers spend more time reviewing them - and hopefully end up calling you for a job interview! That gives you ideas for the format and lingo that works best in your specific field. Here are three tips for creating a winning resume.
1. Keep the Formatting Simple
Less is more when it comes to formatting your resume. Use a basic font, like Times New Roman or Calibri. Something that is easy to read. If possible, keep your resume under two pages. Those software bots and potential employers prefer shorter, more concise resumes.
If you're applying for a creative role like a graphic designer, refrain from showing off your skills when crafting your resume. Instead, keep the formatting simple to ensure your resume makes it through a company's resume parsing system. Save showcasing your work and creativity for a digital portfolio.
A standard resume typically lists the most recent jobs first - in a format known as reverse chronological order. This is ideal for people with plenty of work experience relevant to the position they're seeking. If you lack relevant work experience, you may want to consider a functional or skills-based resume format.
It's not as popular but focuses on skills relevant to the job being pursued. Some job seekers choose to combine both formats to highlight diverse skills and work experience relevant to the desired role.
Whichever format you choose, use a resume template, and then tweak the information to highlight your skill strengths, and accomplishments. Resume writers often suggest breaking down information in bullet points and including the following categories:
Summary or objective (tailor this to match the job you're applying for)
Previous jobs and responsibilities
Skills (include software and industry-specific skills)
Achievements and awards (don't be afraid to use numbers if achievements are quantifiable)
Education and certifications or licenses
Professional associations or volunteer activities
2. Use Job Keywords
When you write your resume, include the same keywords that appear in the job description of the position you're applying for. More is more as it relates to keywords. Use them in your previous work experience, objective, and cover letter, and use them often. The more job keywords you have, the better chance you have of your resume matching available positions and being chosen for an interview.
A person applying for an administrative position might include the following keyword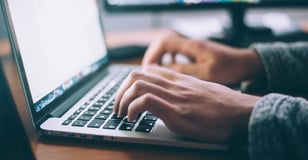 s:
Database administration
Customer care and retention
Front-end operations
Before you begin creating your resume, search online to scan professional resumes in your target industry. Visit job boards or social media sites like LinkedIn to see how others in the field are positioning their skills and experience. Be sure to optimize your LinkedIn profile so hiring managers take notice.
3. Include Basic Contact Information
Be sure to include your contact information so that employers can easily get in touch with you. That includes your full name, full address, phone number, and email address. If you have a LinkedIn profile or professional website, include those links as well.
Before you begin the job hunt, gather a list of professional references and their contact information, and keep it separate from your resume. Once you've had an interview, you may be asked to provide these references, but it's not necessary to have them on your resume. Utilize the space references might take up by highlighting more relevant skills and attributes.
At FrankCrum Staffing, we review your resume with you and suggest edits to help it stay at the top of the stack. Learn how a staffing agency can be an integral partner in your job search. Click here to learn more about FrankCrum Staffing and to search our current openings.